A cleaning business you own with our assistance. NO SET RESTRICTED AREA, no one suburb, no one post code, work in those areas YOU chose to work in, when you chose to work and anywhere throughout Sydney's metropolitan suburbs, many outer lying areas, and in most of the larger cities like Wollongong and Newcastle, the ACT, (Canberra) S.E. Queensland, (Brisbane) including the Gold Coast. In Victoria, (Melbourne) and in WA. (Perth) Bebrite Cleaning Business Franchises have been successfully operating since mid 1995, more than 20 years, and with 200+ Franchisees.
A guaranteed minimum Income – Franchisees report incomes from $3,000 to $20,000+ per month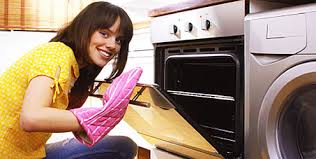 You will be offered when you start a real guaranteed income that begins on the first day you start working in your new cleaning business, and with more than 100,000 customers, we are able to offer a secure, honest, safe and low cost business investment, your own business, and work from the first day you start, mostly cash on the day you do the job. Many of your customers will be what we call regulars, and you will attend to these jobs on either a weekly or fortnightly arrangement, still cash on the day. Our guaranteed income to support you ranges from a minimum $700 a week, up to $1,650 per week.
Your Time Is MONEY!
You will learn how we can show and teach you, time is money to you, how we clean kitchens, how we clean ovens, and how different it is to clean bathrooms, and even windows. 20 years of learning has made Bebrite cleaning industry experts.
What makes your Bebrite Franchise so different
Bebrite has made its name in the cleaning industry by providing franchisees with unlimited opportunities, one franchise where if you want to, you can at NO increased monthly fee, carry out as part of the services you offer customers; Residential Cleaning, Office Cleaning, Carpet Cleaning, Window Cleaning, and Exterior House & Hard Surface Cleaning. You could even offer with our training, Car and Boat Detailing.
The best cleaning standard can only be achieved with the best cleaning company support
Bebrite has built a long standing highly regarded reputation for quality cleaning in thousands of homes, offices and units across Australia. Our franchisees wherever they come from are committed to protect their customers, and of course their own Bebrite business, by offering the best cleaning skills learnt at Bebrite, and  by using Bebrite's safe cleaning products. These cleaning products are regularly provided to you free of charge.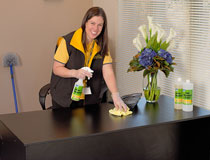 Your business success will be assured when you learn and then follow the system
No cleaning job is too big or too small for Bebrite to undertake. A small job often leads to a customer being so happy with the job that you did, they recommended you to a friend with a much bigger home or office to clean. Regular house cleaning, office cleaning, carpet cleaning, window cleaning and hard surface cleaning is in great demand, whether it is a weekly or fortnightly clean, or a one off clean for a move in or move out. You can also if you want to learn to clean carpets, clean hard surfaces like driveways, even house exteriors and bbq areas. Whatever the customer requires in home cleaning, office cleaning or unit cleaning, you will, if you choose, be able to offer the service. This can be you!
Where do you want to start your new business
Bebrite can offer you, your choice of where it is you want to start and operate your Bebrite cleaning business. It might be in one of the major city centres, or suburbs, or perhaps in an area even new to Bebrite. It might be in Canberra to Wollongong, Sydney to Brisbane, or even on the the Gold Coast. We have teams in Melbourne and in Perth, so it might be in one of these two great cities. As there are NO suburb, or post code to work in restrictions, you can operate your new business wherever it suits you best. You can of course then expand the area you work in as you become more confident, and want to build a bigger business, perhaps with staff. Bebrite also encourages couples, and single operators to trust in Bebrite as the best family company to start a new business with.
Some important Bebrite points of difference, please consider
There are many things, which make a Bebrite franchise, a cleaning business model with such an outstanding success record. A few of the biggest factors are; the guaranteed in writing guaranteed income, a low-level entry investment, no territory or post code restrictions, full and comprehensive training, ongoing support and superior positioning in the market, and new leads issued by our own in-house call centre. Bebrite also offers all franchisees nationally, a one policy national insurance protection for product and public liability. This protection is very important and its savings to you are very real. Rarely does an opportunity present itself where you are guaranteed in writing the franchise fee cost back within the 1st 4 months of operation. Your positive attitude, and willingness to work will ensure this.
What are the costs
Bebrite franchisees pay a flat monthly fee for everything Bebrite provides and supports you with; there is no % charged against your total monthly income, there are no advertising or marketing costs, there are free to you Bebrite high quality environmentally safe cleaning products.
Is it time to make an enquiry – to ask more questions – a time to change
If you would like to discuss this very genuine business opportunity, please call our Franchise Manager on 1300 131 664. Alternatively you can send us an email requesting more information.